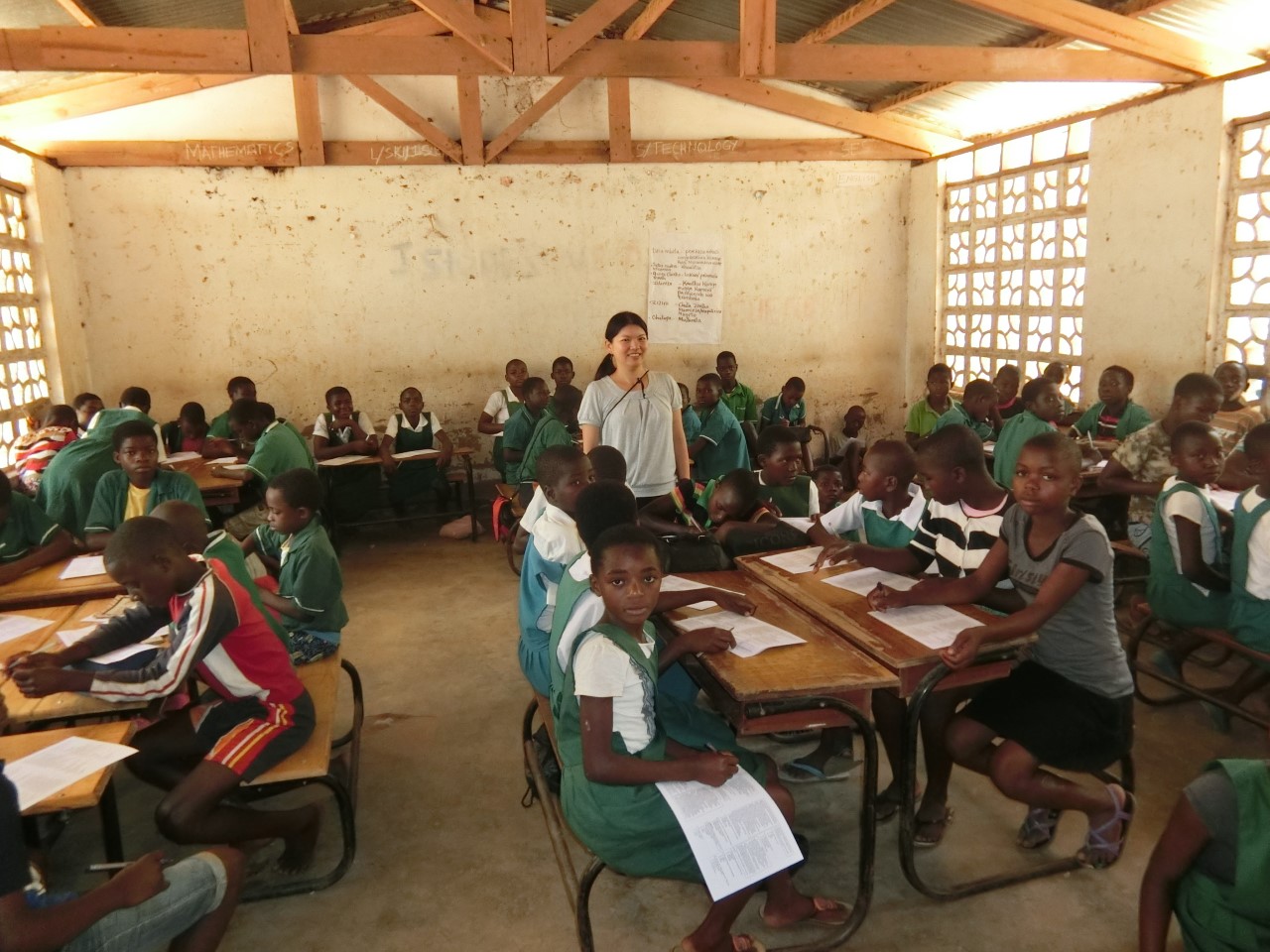 Life skills education in Malawian primary schools (Kyoko Taniguchi)
Acquiring basic skills in literary, numeracy, and essential life skills is a vital process in
both developed and developing countries. In Malawi, life skills education has been included as
a subject in primary education since 2004. It is also one of the subjects in the National
Examination at the end of primary school. The present study examined students' knowledge of
life skills taught in Malawian primary school; it attempted identify the student factors that
influence those skills. The sample comprised the districts of Dowa, Mzimba, and Nkhata Bay.
To measure students' knowledge about life skills, I developed an achievement test. That test
consisted of 10 question items, which I selected from Malawian textbooks on life skills. I
formulated a questionnaire to obtain data about the students and their family background. I
conducted the fieldwork from September to October 2016. The achievement test and
questionnaire were distributed to students. Data were collected from 2,091 students in grade 5
and 1,547 in grade 7 in 28 primary schools in the three districts. To clarify the study objectives,
I employed descriptive statistics and multiple linear regression when analyzing the data. The
results showed that students in both grades showed higher achievement for knowledge related
to diarrhea, malaria, and HIV/AIDS. However, the students displayed low achievement for life
skills related to gender and nutrition. In grade 5, the factors influencing life skills were age at
first school entry and number of meals consumed daily; in grade 7, those factors were gender,
age at first school entry, number of meals consumed daily, and socioeconomic status. The study
findings contribute to understanding the acquisition of life skills in Malawi.